Ship Launching Airbags
Inflatable ship launching airbags are light duty design. It can be used for the lightweight boat, yacht, catamaran launching, landing and moving.
DOOWIN make the inflatable ship launching airbags using PVC coating fabric with a protective outer layer. The various size was available. Its material is different from the marine rubber airbags.
Ship launching airbags, known as roller bags or ship launching balloon, can be used for the ship launching, ship landing and moving work. Our ship launching airbags are constructed with one layer PVC coating fabric material. Then, add one protective outer layers. Its greatest advantage is lightweight at low cost. It is ideal ship launching airbag for the lightweight boats, yachts,  catamarans and other ships launching work.
>>  Visit Marine Rubber Airbags to know information.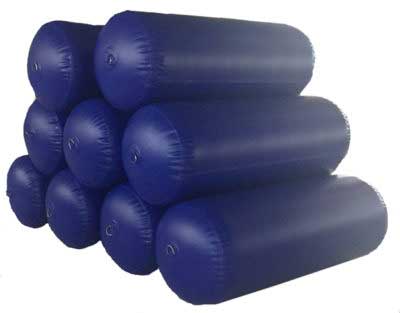 Launching Airbags Performance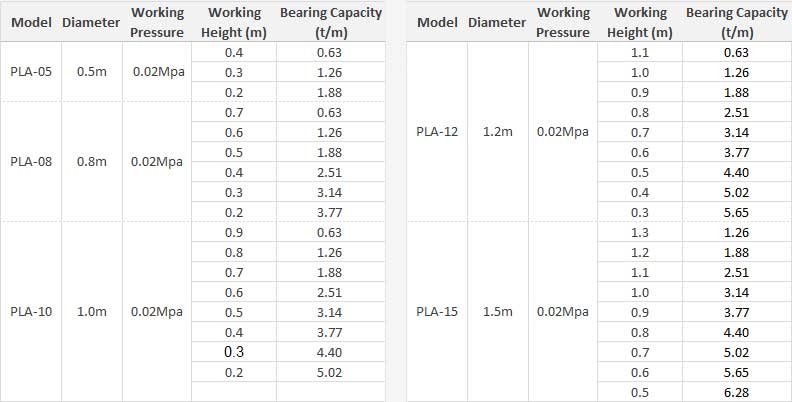 Lightweight design, easy to transport and use.

Easy to deploy, fold, stock and move.

It can be repaired easily with our repair material

The common diameter is 0.5m, 0.8m, 1.0m, 1.2m, 1.5m

The length is from 1.0m to 30m

Customized size is available

Designed with outer protective layer
>> For more information, please feel free to contact us.
Ship Launching Airbags
Ship launching airbags, also known as roller bags or ship launching balloon, are made of heavy-duty synthetic-tire-cord layers with inner and outer rubber layers in a long cylindrical balloon shape. Marine rubber airbags can be used for the ship launching, ship landing work.
Ship launching relying on marine rubber airbags is an innovative ship launching technology, comparing with "end-on launching", "side ship launching", "float-out". This ship launching technology overcomes the restrictions of the fixed launching track of side-launch. More and more shipyard accept ship launching rubber airbags worldwide because of its huge advantages.
Marine Rubber Airbags
Through listening to our customers, DOOWIN has developed the heavy-duty marine rubber airbags, which are the toughest marine salvage airbags.
DOOWIN marine rubber airbags are the system of choice where reliable, controllable buoyancy is required. They are particularly suited for installation buoyancy on pipeline float-out, beach pulls and river crossings. Our marine rubber airbags have also been used in applications such as vessel and platform draught reduction in limited water depths. And as salvage pontoons for temporary bridges and docks. The salvors can use marine rubber airbags to salvage the shipwreck, rescue the floating bridge and dock construction.
How Can We Help You?
Please contact our professional team!