Ship Launching Airbags
Inflatable ship launching airbags are light duty design. It can be used for the lightweight boat, yacht, catamaran launching, landing and moving.
DOOWIN make the inflatable ship launching airbags using PVC coating fabric with a protective outer layer. The various size was available. Its material is different from the marine rubber airbags.
Ship launching airbags, known as roller bags or ship launching balloon, can be used for the ship launching, ship landing and moving work. Our ship launching airbags are constructed with one layer PVC coating fabric material. Then, add one protective outer layers. Its greatest advantage is lightweight at low cost. It is ideal ship launching airbag for the lightweight boats, yachts,  catamarans and other ships launching work.
>>  Visit Marine Rubber Airbags to know information.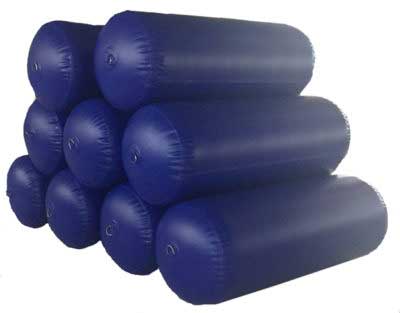 Launching Airbags Performance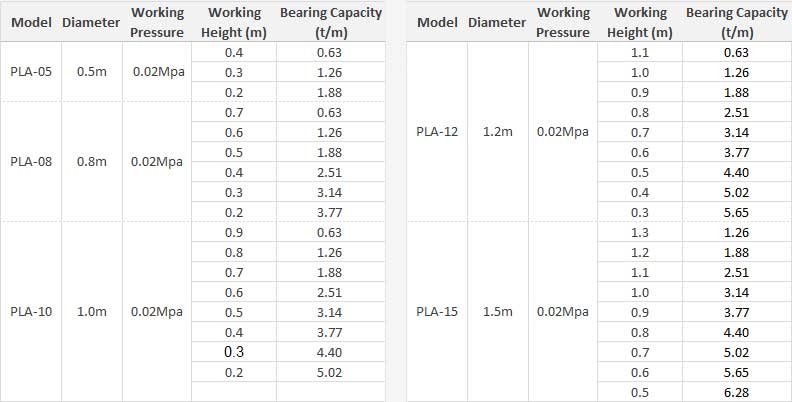 Lightweight design, easy to transport and use.

Easy to deploy, fold, stock and move.

It can be repaired easily with our repair material

The common diameter is 0.5m, 0.8m, 1.0m, 1.2m, 1.5m

The length is from 1.0m to 30m

Customized size is available

Designed with outer protective layer
>> For more information, please feel free to contact us.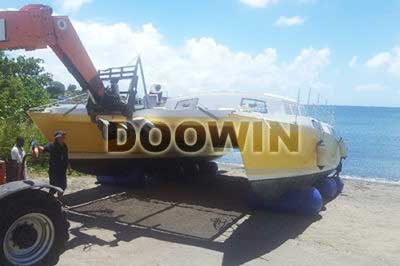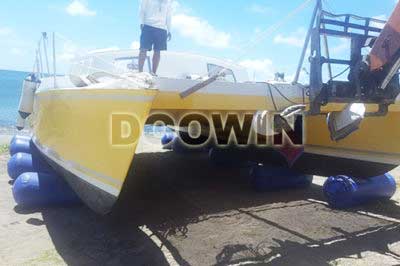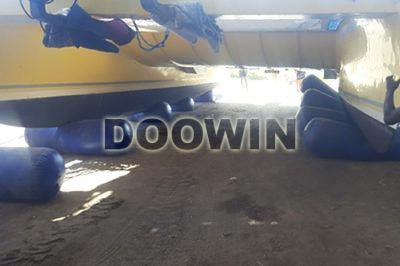 Light Weight Ship Launching Airbags
DOOWIN PVC ship launching airbags provide the perfect solution for the light light-weight boat.
Their strength, durability and excellent resistance to extreme conditions, makes them ideal as ship launching airbags.
How Can We Help You?
Please contact our professional team!