Collapsible Frame Water Tanks
Collapsible frame water tanks are a portable folding frame storage solution used in fire fighting, aqua farming, and emergency water storage. DOOWIN collapsible folding frame tanks are potable frame type water storage tanks for fire fighting, similar with Snaptank.
Manufactured with a folding open top design, these frame tanks provide quick set up and easy access to the interior of the tank. This style is ideal for fire fighters and first responders looking to keep large supplies of water on hand in rural or remote locations. Fire hoses can be placed directly into the top for fast filling. Fire water tanks can be used to source pumps and other firefighting equipment. Water trucks have time to refill the portable water tanks while firefighting efforts are still underway.
Best of all, each frame tank will fold up when empty for easy transportation or storage. Whether you need a quick response unit or a water storage tank, these tanks are an easy way to store and access water.
The portable frame water tanks are constructed with high-quality PVC water tank, with aluminum structure and quick connector, similar with SNAPTANK. Any nuts, bolts and other fitting are made of stainless steel. Portable frame water tanks capacity is from 2ton to 12ton. Snaptank water tanks provide firefighters with needed water in remote locations, forest, or rural areas where the demand for water can exceed the available municipal water supply.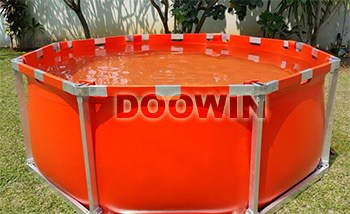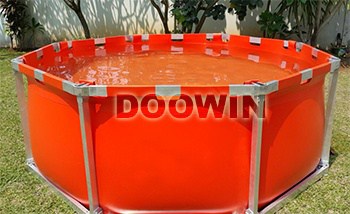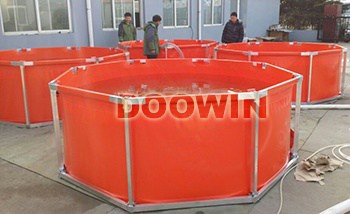 Folding SNAPTANK Water Tanks Size
The standard portable fire water tanks capacity is from 1ton to 12ton. We also can make any customized size upon request.
* The below size only for reference. The standard size is upon our drawing.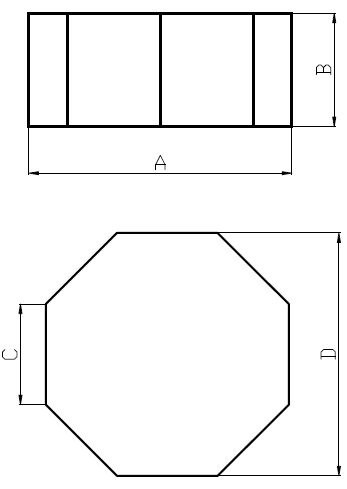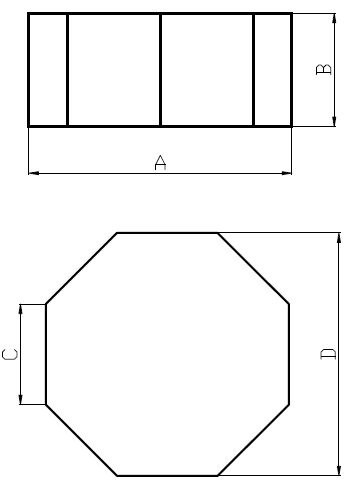 Collapsible Frame Tanks Features
Our collapsible frame tanks are portable snaptank water tank. It is lightweight, durable and Easy-to-Deploy.
All aluminum frame design with industrial anodized support members.
Octagonal fame configuration consisting of all aluminum bars.
Water tanks are made of heavy-duty 1200G PVC coating fabric materials.
Equipped with 3'' BSP male flange, protected by the cover.
High-quality PVC carry bag with zipper closure and surrounding handles
Lightweight design, easy to carry for one person.
Quick connection-peg design, no tool required, easy to install and remove

Certificated quality for drinking water. Our fabric material is certificated comply with NSF/ANSI 61 drinking water standard. No taste or odor. Suitable for long-term storage potable drinking water.
We use the top quality fabric material for drinking water, which is NSF/ANSI 61 certificated. For the details material performance, please feel free to contact us.
We will provide buyers manufacturer certificate free of charge. We also can provide third party certificate upon customer's request.
We have different design for different storage requirements. There are 3 years, 5 years, 7 years, 10 years design. But it also is based on the application environment.
We provide warranty period for 2 years.
We can make any customized size and shapes. Please feel free to contact us order your own specific water tanks.