Marine Salvage Bags
DOOWIN marine salvage bags are totally enclosed cylindrical shape design. It is known as enclosed air lift bags, inflatable buoyancy units, or salvage pontoon.
Marine salvage bags are mainly used for buoyancy support, marine salvage and re-floatation operation. Furthermore, we also can use marine salvage bags as buoyancy support pontoons for bridges, floating platforms, dock gates, sunken objects or military equipment. Marine salvage airbags offer an effectual floatation method of reducing the draught of the vessel and lift bag salvage underwater structures. Likewise, these marine airbags also are ideal buoyancy modules for cable or pipeline laying and boat lift air bags.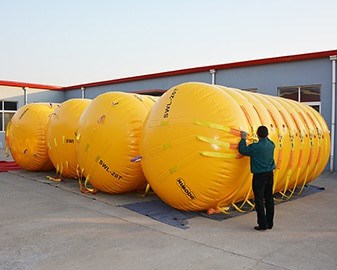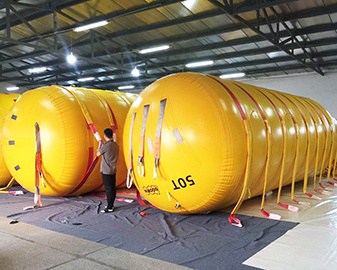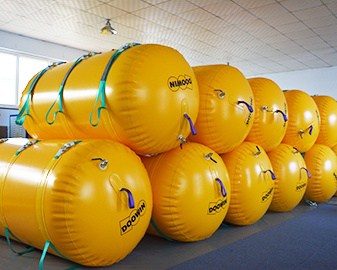 Why DOOWIN Marine Salvage Bags?
Advanced design and production technology. The strict quality management system.
Top quality with a competitive price. DOOWIN marine salvage airbags are you first choice.
Marine Rubber Airbags
Better Than Marine Rubber Airbags
Our marine salvage bags have many obvious advantages than marine rubber airbags. Most noteworthy is light-weight easy to operate. Furthermore, our salvage airbags have much automatic pressure release valves to prevent burst.
Marine Rubber Airbags
Specification of Marine Salvage Bags
Marine salvage bags have commercial lifting bags and professional lifting bags two types. Its standard color is yellow. We also can make orange color upon request. Furthermore, we also can design upon clients' request for its special projects without extra charges.
Note: Gross Weight is shipment weight after packaging with all accessories. The above specification only for your reference. We maybe change its size without notice.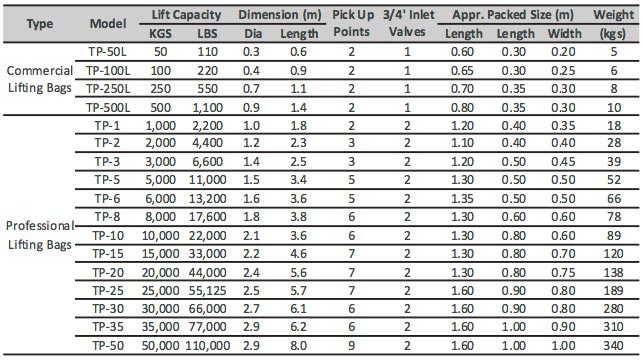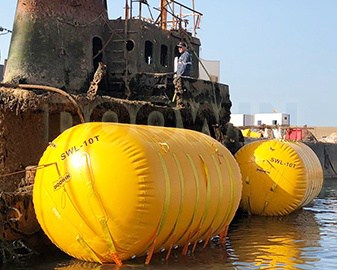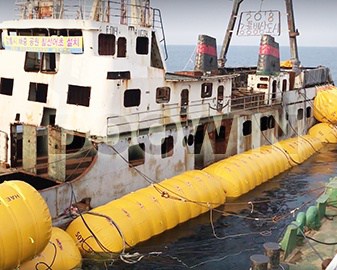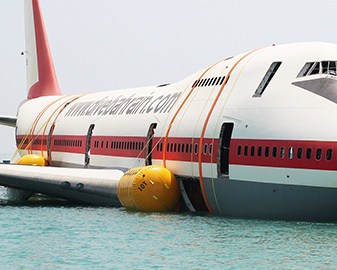 China Unique Professional Manufacturer
We design and test all marine salvage bags complying with IMCA D016 newest edition.
Its safety factory is over 5:1. We use SGS certificated PVC coated fabric material for lifting bags.
These underwater lift bags are certificated by BV, ABS, LR third party organization.


ABS Inspection Certificate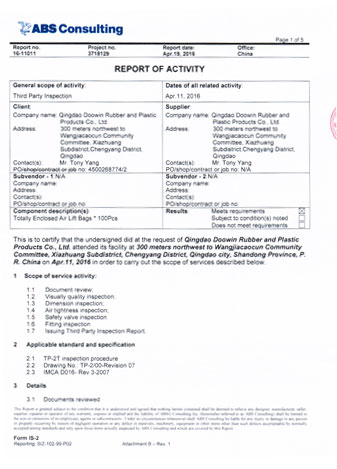 BV Inspection Certificate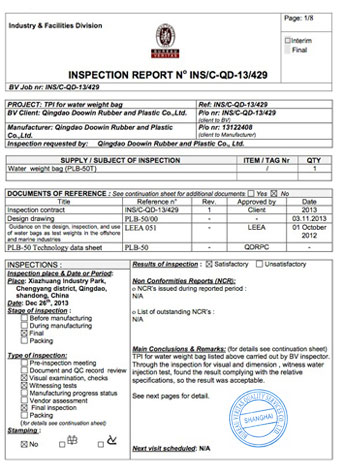 LR Inspection Certificate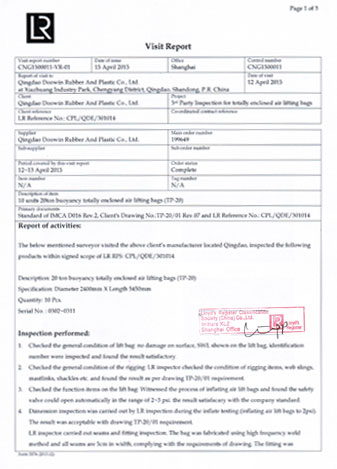 How about your marine salvage project?
What size marine salvage bags do you need?
Please contact our professional team!
Mobile: +86-185 5486 9267 (WhatsApp)
Email: [email protected]
Welcome you visit our Alibaba Showroom