Flexible Collapsible Bladder Tanks
Water Storage Bladder Tank
We produce various collapsible bladder tanks for the potable water and non-potable water storage. Our water storage pillow tanks are made of high-quality PVC/TPU coating fabric, using HF-welding technology. The non-potable water pillow tanks can be used to store gray water, rainwater, service water, agricultural irrigation water, and other kinds of water.  
The potable water tanks material is certificated compliant with NSF/ANSI-61, KTW, ASC standards.
Customized size and shape are available upon request.
Bladder Fuel Tanks
Soft liquid and fuel storage tanks are foldable containers made of TPU coating fabric. Fuel collapsible bladder tanks are broadly applied to the multiple fields like petroleum, chemical engineering, industry production, fire control, construction engineering, agriculture and forestry irrigation, as well as water recycling and circulating, etc.
These pillow tanks are suitable for storing the food-grade liquid goods temporarily and in long term, the industrial liquid goods, as well as the chemical products.
Food Storage Pillow Tanks
DOOWIN food collapsible bladder tanks are made of top quality food-grade material made in Germany.
Our materials are suitable and certified for food contact according to EU guideline VO No.10/2011, EC list No.1935/2004 and US FDA rules and regulations. They are free of heavy metals, plasticizers and comply with REACH regulations. Store your valuable foods optimally and without any risk.
DOOWIN food pillow tanks protect your health!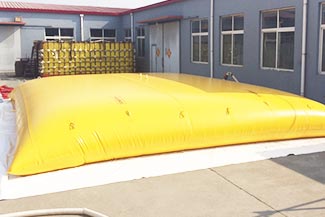 Potable Water Tanks
Collapsible pillow tanks is the most economical and the most simply storage way for the potable drinking water in desert, industrial, commercial, and residential areas. DOOWIN collapsible tanks for drinking water are constructed from the top grade fabric material, which is certificated comply with NSF standard.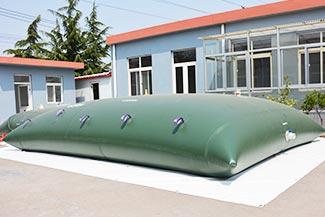 Agricultural Water Tanks
Collapsible pillow tanks for non-potable water are one economical storage solution for emergency or long time water storage. These collapsible water pillow tanks can be used to store gray water, service water, black water, wastewater, production fluids, brine, and various other type waters.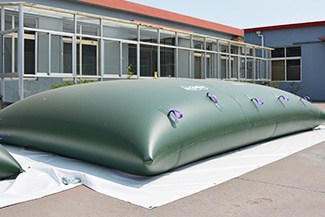 Rainwater Tanks
Rain water pillow tanks are designed to collect and store the rainwater. Then, reuse the rainwater for irrigation, fire-fighting, municipal water, or even drinking water. Rain water pillow tanks provide one great collection and storing system solution that are cost effective and can work for you.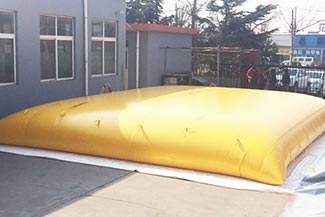 Large Water Storage Tanks
DOOWIN produce the wide-range professional high-quality wide range bulk storage pillow tanks, known as bladder tanks or collapsible pillow tanks. These bulk storage pillow tanks are designed to hold up to 800,000L and are an excellent way to contain various liquid in fuel, water and chemical industries.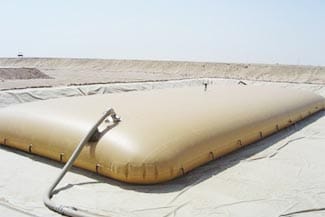 Fuel Bladder Tanks
DOOWIN collapsible fuel bladder tanks, known as fuel bladders, are ideal easy fuel storage solution. The collapsible fuel bladder tanks are flat when empty and low profile after filled with fuel. We have small fuel tanks for easy handle, and large durable fuel containers for long-term storage.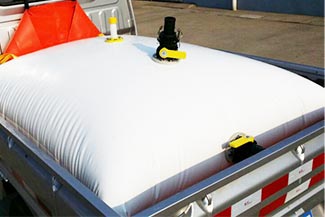 Marine Fuel Bladders
DOOWIN make the light duty commercial marine fuel bladders from 100L to 3,000L. These marine fuel bladders can be made into pillow shape, cube shape, backpack shape, hand-held portable type and other customized type.
Fire Fighting Water Tanks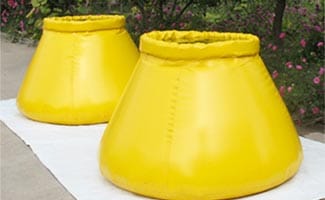 Onion Water Storage Tanks
DOOWIN onion water storage tank are circular shaped low profile self-supporting open top bladders used for water storage, firefighting, and disaster relief efforts. The self-rising floating collard is made of either closed cell foam or air filled.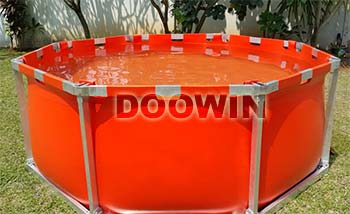 Fire Water Tanks
DOOWIN portable water tanks are frame type water storage tanks for fire fighting. Portable fire fighting water tank can be easily transport, set up and fill in remote locations. These water tanks have open top, fire hoses can be placed directly into the top for fast filling.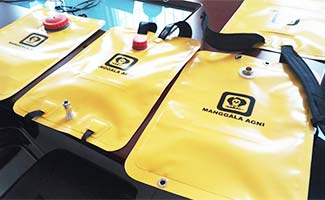 Backpack Water Bladders
For proof load testing lifeboat davit system, DOOWIN offer certificated professional load test water bags 1t~20t. The required proof load testing can be accurately applied to ensure compliance with applicable regulations and proper lifeboat davit testing.