Water filled weight bags is recognized worldwide as the most effective and safest crane proof load testing solution. Crane load test water weight bags provide an easy, safe and highly cost-effective crane load test weights solution for the load testing all kinds of lifting equipment. Water filled weight bags offer a significant advantage over alternative methods in that water can be applied gradually and precisely. The potential problems can be identified long before maximum load weight is reached.
Crane Load Testing Project
Recently, our team finished another 200t crane load testing projecting on a foggy day. This is the second time crane load testing for the small crane of TIE JIAN ZHUANG 01. We already tested the main crane several weeks ago. In this crane load testing projects, we used two 75ton and one 50ton water filled weights bags. This project is finished smoothly. Didn't meet the problem like last 320ton load testing.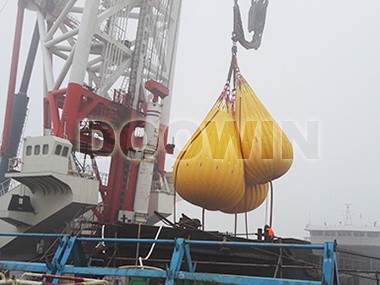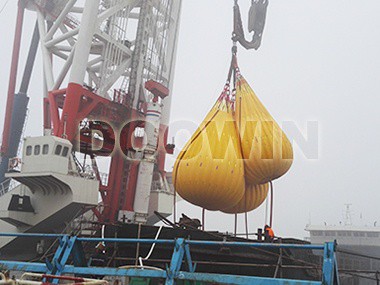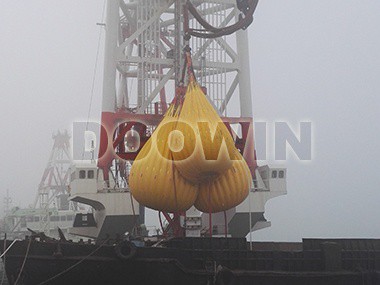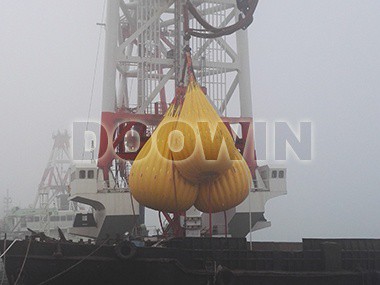 ---
What is Water Filled Weight Bags?
Water filled weight bags are simple and safe crane load test weights designed to provide proof load testing instead of traditional solid load test weights.
Water filled weight bags are designed for proof load testing the lifting equipment and structures that request proof load weight testing.  When it's newly finished, or periodic check or maintenance. Such as crane load testing, beam load test, lifeboat davit load test, derrick load testing, overhead crane load test. So, this water-filled water weight bags offer one kind of innovative crane load test weights solution. Most noteworthy, it has the advantages of Safety, Economy, Convenience, High Efficiency.
Our load test water bags are from 1 ton to 100ton. Please refer the below specification sheet.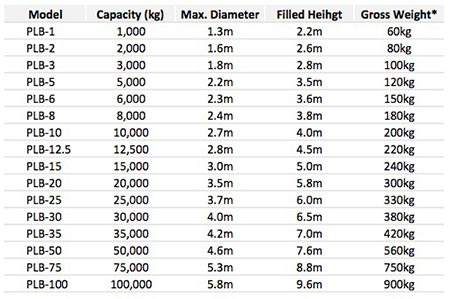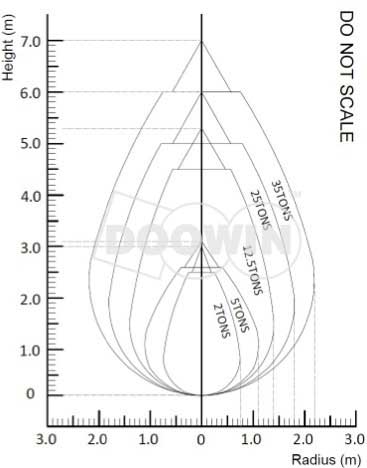 Type Certificated by Drop Test Comply with LEEA 051
Our water weight bags are designed manufactured, tested and certificated in 100% compliance with LEEA 051 guidelines.
Water filled crane load test water weight bags are manufactured with the highest quality PVC coating fabric material SGS certificated. Our water weights bags are manufactured and tested comply ith the LEEA 051 Guidance. In addition, we can provide BV, ABS, LR third-party certificate upon request.
Visit About Us to get more information.

Load test water weight bags Assembly
Our crane test water bags are supplied ready for use. The whole system includes below items. Or download its PDF edition.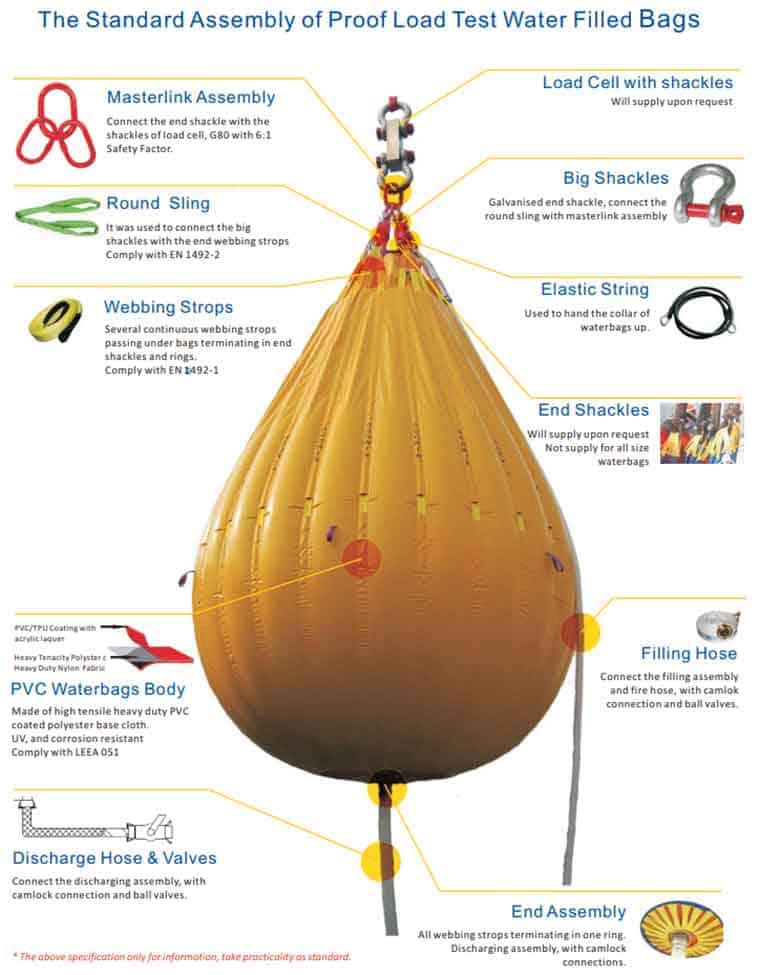 More load test water bags for sales