What is inflatable lift bags?
Inflatable lift bags is one kind of all-purpose buoyancy units. All underwater lift bags and marine salvage bags can be called inflatable lift bags.
There are many types of inflatable lift bags. Such as parachute type, totally enclosed type, pillow type, elongated pontoon type, dual boom, and others. These lift bags have different application. Parachute type lift bags can be used for the underwater salvage and flotation work. Lifting the objects from the seabed to the surface. Totally enclosed type lift bags are commonly used for the surface lift bags salvage projects. To provide the basic buoyancy for the ship, pipeline or other structures.
Inflatable Lift Bags Project Review
Recently, our customer took place the launching maneuver of the intake tower for the Desalination Plant for the Atacama, Copiapó and Chañaral region was carried out. It is Latin America's largest desalination plant. The maneuver was carried out smoothly and with satisfactory results with the help of our enclosed parachute type inflatable lift bags.
DOOWIN design the enclosed parachute lift bags based on the open bottom lift bags. The user tied the lift bags top and bottom together with the maneuver. Then, inflate it on the ground. Launch the maneuver into the water slowly. With the help of lift bags, it can float on the surface. Then, tug it to the appointed position. Then, discharge the inner air. Let it sink into the seabed.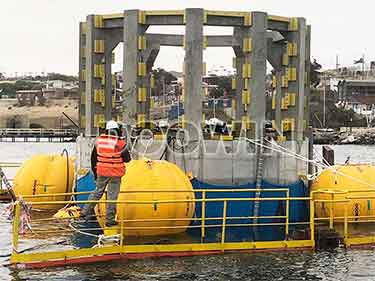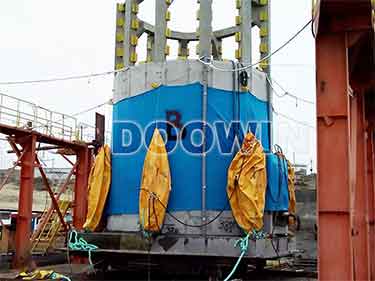 Inflatable Lift Bags For Sales
DOOWIN produces underwater air lift bags,  marine salvage airbags, pillow lift bags, inflatable flotation bags, made in PVC.
These products are required for marine (salvage bags, inflatable testing bags), for underwater works (underwater lift bags) and naval environment (inflatable boat lift bags). Top quality with BV third-party certificate. Please kindly refer below link to know more information.