Recently, we designed one kind new arc-shaped pipe float buoys. This type pipe float buoys can connect with the pipe closer to get more buoyancy in the shallow water condition. We can make pipe float buoys according to the different diameter pipe. The buoyancy is from 1ton to 10ton each unit.
Arch-shaped pipe floater has three lifting webbing sling. So pipe laying float can be strapped to the pipeline to reduce the tension and weight in the pipeline during the installation. The pipe laying float buoys can provide the buoyancy when pull the pipeline underwater.
Advantage of arch-shape pipe floater:
It can provide higher buoyancy at same water depth
Different diameter design for various diameter pipe
Easy to install and remove
Equipped with auto pressure release valve
Customized size availiable
Please contact us sales@doowin-dooflex.com, or +86-18554869267.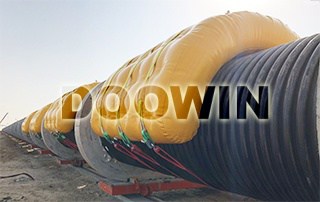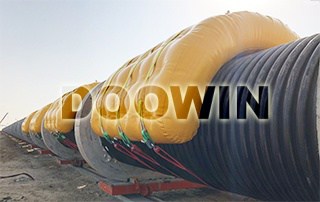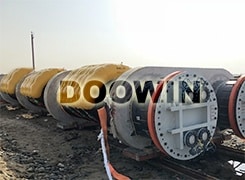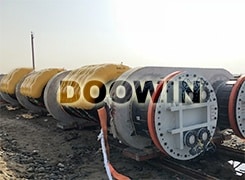 Pipe Float Buoys Introduction
There are several popular pipe floaters in the market for different industry or pipe use. HDPE pipe float is one kind of dredging pipe floaters. It is normally used for the surface pipe float. Foam buoys are made of by normal and special foam inside. It can work for any water depth. Marine rubber airbags also can be used for the pipeline buoyancy units. But it is too heavy. Not easy to operate and stock.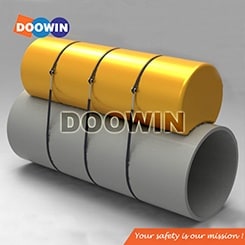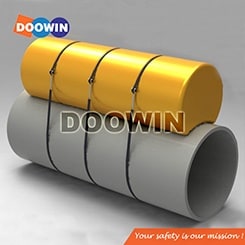 Inflatable pipe floaters can work for cable, pipe and hose float. Click the following links to see more inflatable pipe float buoys.