From the news of CHEC Jazan Integrated Gasification Combined Cycle Project water intake and outlet project Saudi Arabia, the last part HDPE pipeline was jointed underwater successfully with the help of mono buoyancy units.  It marks the success of the installation of the world's longest and most flexible pipeline.
HDPE pipeline installation is the biggest risk point of whole project. Because it is the first world's largest diameter and longest pipeline project. And it is constructed under harsh environment of Red Sea. The CHEC engineering team optimizes the design and construction program. With the help the DOOWIN vertical buoyancy bags, the installation was started from pelagic widdershins. The CHEC team overcomes the technology difficulties under theoretical discussions, experimental sand table simulations and experience discussions and other technical and feasibility studies.
For the successful installation of the HDPE pipeline, the CHEC team has been highly praised by Saudi Aramco. DOOWIN pipeline mono buoyancy units are highly praised by CHEC project team too.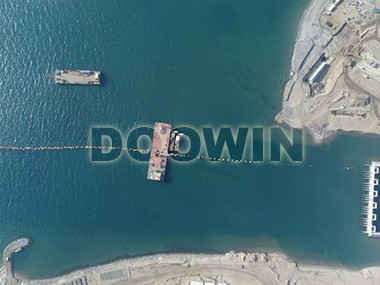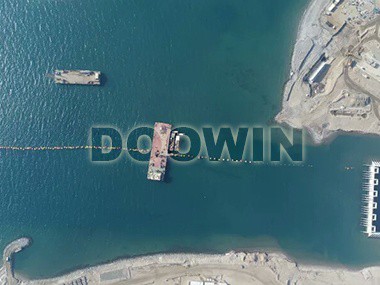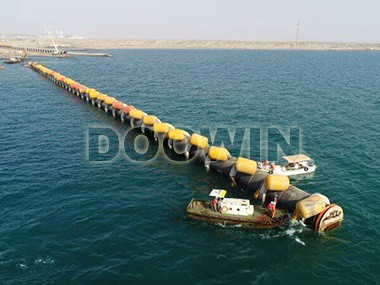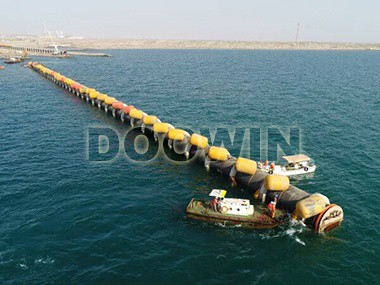 Pipe Float Buoys Introduction
There are several popular pipe floaters in the market for different industry or pipe use. HDPE pipe float is one kind of dredging pipe floaters. It is normally used for the surface pipe float. Foam buoys are made of by normal and special foam inside. It can work for any water depth. Marine rubber airbags also can be used for the pipeline buoyancy units. But it is too heavy. Not easy to operate and stock.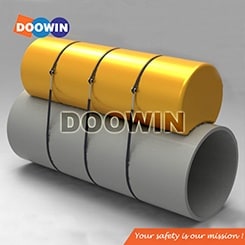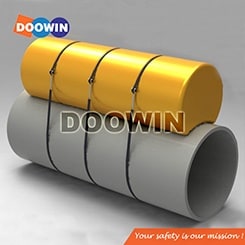 Inflatable pipe floaters can work for cable, pipe and hose float. Click the following links to see more inflatable pipe float buoys.